Executive Director's Vision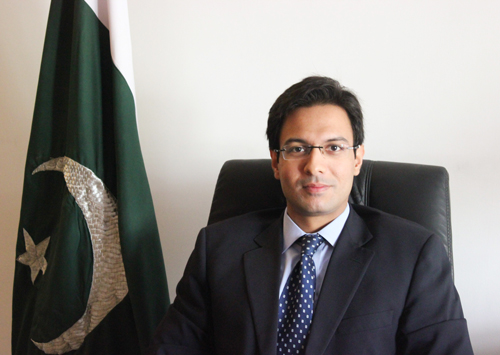 The Pakistan-China Institute aims to envelope the rich and diverse bilateral relationship that has evolved to date between Pakistan and China. In addition to being neighbors in a dynamic and often time challenging region, it is key that Pakistan learns from the rapid economic and social progress of China and devises informed strategies to resolve the energy security, law and order, environmental and economic challenges that it faces.
By solidifying the stake of both the countries in each other's future, the Institute aims to promote the bilateral economic cooperation and trade to bring it to par with the strategic partnership that Pakistan and China share.
Considering that in a year, the Pakistan-China Institute has managed to emerge as the frontline advocate for the pivotal bilateral relationship between Pakistan and China by disseminating knowledge, research and bridge-building efforts, I see the Pakistan-China Institute as growing in parallel to the Pakistan-China relationship in relevance and continuing to be the engine for both the countries in the Track 2 diplomacy, ensuring peace, development and security in the region.

Mustafa Hyder Sayed
Executive Director